Bestellen Sie Ihre Fahnen / Flaggen im Flaggen-Shop bei fahnenversand.de

Diese Website beschäftigt sich mit der Wissenschaft der Vexillologie (Flaggenkunde).
Alle auf dieser Website dargebotenen Abbildungen dienen ausschließlich der Informationsvermittlung im Sinne der Flaggenkunde.
Der Hoster dieser Seite distanziert sich ausdrücklich von jedweden hierauf u.U. dargestellten Symbolen verfassungsfeindlicher Organisationen.

---
This is a mirror of a page that is part of © FOTW Flags Of The World website.
Anything above the previous line isnt part of the Flags of the World Website and was added by the hoster of this mirror.
Unidentified Flags or Ensigns (2010) - Page 3
Flags submitted in 2010 - 3 of 3 pages
Last modified: 2023-06-03 by

zachary harden
Keywords: ufe | unidentified flags |
Links: FOTW homepage | search | disclaimer and copyright | write us | mirrors

---
Please note our Policy for Submissions and Enquiries.
Below is a series of images of flags that have been provided to FOTW; some we have recognized, and some we have been unable to recognize. If you can help us identify any of these flags, please let us know! Contact the: UFE Editor.
Identification Key:
= Positive ID (Positive Identification)
= Tentative ID (Tentative Identification)
= Some Speculation
Unidentified Flags located on PAGE 1

Unidentified Flags located on PAGE 2

Unidentified Flags located on THIS PAGE

Unidentified Flags on other pages
---
10-50. Unknown Ship Flag at Tynemouth Piers

Positive ID

This flag was positively ID as the Naval Ensign of Bangladesh flying on a former Royal Navy vessel, the HMS Dumbarton Castle, being refitted as the BNS Bijo for the Bangladesh navy.
---
10-51. Unknown RAF flag

Positive ID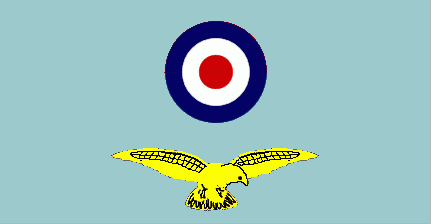 This flag was identified as the membership flag (reverse side) of the Royal Air Force Yacht Club.
---
10-52. Unidentified Sports Flag (UK)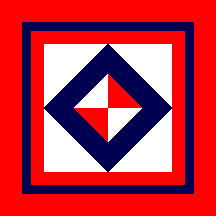 Image by Eugene Ipavec, 29 October 2010

A unidentified flag in my files; presumably British and sports-related.
Eugene Ipavec, 29 October 2010
---
10-53. Vertical tricolour (green/gold/green) with arms

Positive ID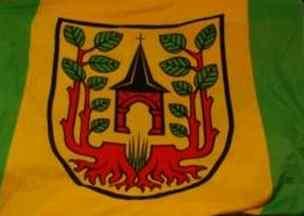 This has been identified as the arms on the former vertical flag of the German Municipality of Simmerath, part of the Municipal Community of Aachen, in Northrhine-Westphalia, which was in use before 1972.
---
10-54. Horizontal bicolour (red/white) with arms

Positive ID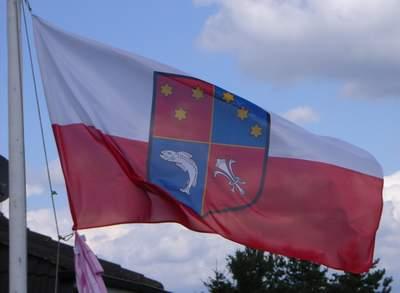 The arms of "four lands" have identified this flag as that of medieval Vierlande, now part of the District of Bergedorf in the City of Hamburg, Germany.
---
10-55. Unknown German Flag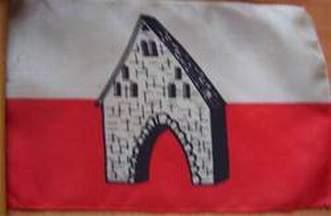 Image Klaus-Michael Schneider, 31 October 2010

This white over red horizontal bicolour table flag has in the centre a grey, masoned gate with an open door, eight windows and a triangular roof. I first spotted this flag on 28 May 2004, in Hamburg St. Pauli. I've been trying to identify this flag for more than 4 years without any success. I spotted this flag in a pub together with many houseflags of shipping companies. I believe that the flag is about 60 years old. The colour of the gate might be "stone-grey." As I have never before seen a flag using a "stone-grey" colour, that's not for sure.
Klaus-Michael Schneider, 31 October 2010
---
10-56. Unknown Russian Naval flag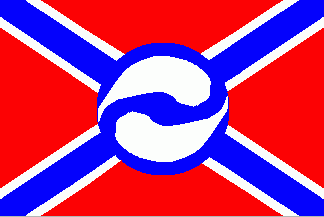 Image by Klaus-Michael Schneider, 3 November 2010

I spotted this flag in the Gloucester Antiques Centre on 1 November 2010. The flag was approximately 20cm x 30cm, red, divided by a blue saltire fimbriated white. In the centre was a blue disc with two white drops. You could say the blue parts upon the disc form a special letter "S." This item was offered as a Russian naval flag, but with a big question mark. The basic pattern is one of the Soviet naval Ensign Project (1941–1945) and similar to the current Russian naval jack. It was made probably of cotton, but maybe linen or hemp instead, and seemed to be neither pre-1918 nor post-1990. I am in doubt whether it's a Soviet or non-Soviet Russian naval flag. It may also be a houseflag of a shipping company.
Klaus-Michael Schneider, 3 November 2010
---
10-57. Unknown Comorian Flag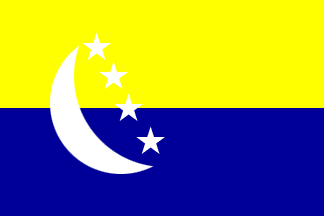 Image by by António Martins, 24 Feb 2008

[Editor's Note:] This unknown Comorian Flag was first reported back in 2008, but somehow never got added to the UFE pages for possible identification. What is known about it can be found on the Union of the Comoros page. Any ideas? - UFE Editor

---
10-58. Blue Ensigns with red borders or stripes

Some Speculation

[Editor's note: Since the question of paintings and the Blue Ensign shown with red borders, and ones about Blue Ensigns with a red stripe are so similar, I've combine the discussions.]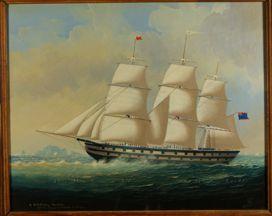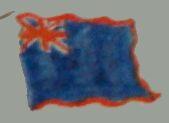 Images from Andy Rudoff, 4 November 2010

I recently bought a marine oil painting and began researching the flag on the ship. The flag appears to be the standard Blue Ensign used by the British Navy as well as other non-military ships having ex-Naval officers on board, and other conditions. This one, however, has a RED BORDER, and I was trying to determine what that means, type of ship, origin, etc. Might you know? The title on the painting concerns the Frigate being by the Hebrides, ie, Scotland. I would appreciate any information you could provide me with. I'm a history buff, but this has me stumped.
Andy Rudoff, 4 November 2010
I seem to remember that the practice of bordering an ensign (at least in the British merchant marine) was not entirely unknown under certain circumstances, but cannot at the moment track down a source. If the picture was painted prior to 1863 then the vessel was almost certainly a ship of the Royal Navy under an Admiral (Rear- Vice-or full) of the Blue, but I have never heard of bordering the ensign of such a vessel? Perhaps David may be able to assist?
Christopher Southworth, 4 November 2010
Just curious... Isn't that an awful lot of guns for a merchant vessel, especially a Frigate? Perhaps its a Royal chartered company privateer or an actual Royal Navy warship? I count 26 gun ports per side, if my old eyes don't deceive me. Of course, this doesn't help with the red border question...
Pete Loeser, 5 November 2010
I wonder if it was meant to be the ensign of the United States of the Ionian Islands during their time under British protection. Of course, the gold Lion of St. Mark seems to be missing from the painting; perhaps the artist was painting only from a distance and didn't see it or maybe felt it wouldn't have been visible from the perspective he intended and so omitted it deliberately. Andy, any history on the ship? Especially anything which might connect her to the Mediterranean, Adriatic, or Aegean?
Ned Smith, 5 November 2010
Andy and I have had some small correspondence off-list, however, I can confirm that this is certainly not a vessel of the Royal Navy, for one thing it flies no commissioning pennant, but rather a vane and has a house flag at the fore. It is a merchant vessel of the so-called "Blackwall Frigate" type, however, the two rows of (most probably painted) gunports make it rather unusual since the term "frigate" (in the naval parlance of the time) means a ship which carried her armament on a single deck and all the photo's of Blackwall Frigates I've seen have only one row. The illustration Andy sent also shows no stern gallery, and such a gallery was (from memory) usual for the type? Does this mean that it is an inaccurate picture, I simply don't know, but the other flags seem carefully painted so the red bordered Blue Ensign remains a mystery? If the ship's master and a percentage of the crew belonged to the Naval Reserve, then an undefaced Blue Ensign would be perfectly proper, however, the only red-bordered Blue Ensign I've been able to find belonged to the British Ionian Islands and that was prominently defaced by a gold lion in the fly half (as well as being a long way from the Hebrides). Sorry that I cannot be of more help.
Christopher Southworth, 5 November 2010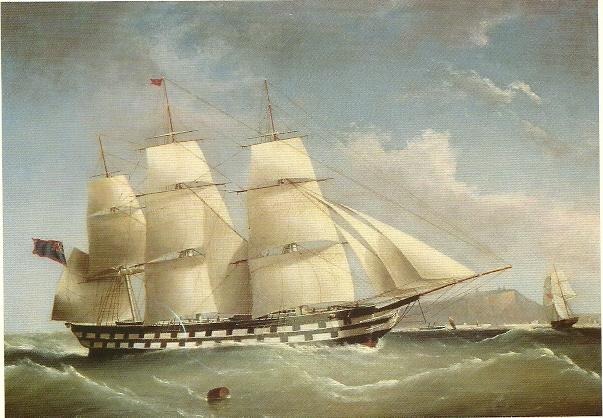 Post card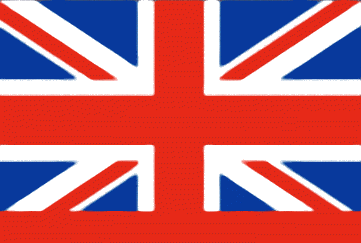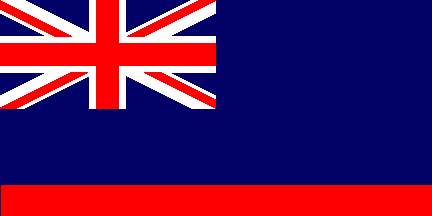 Liverpool Maritime Museum painting
Images from David Prothero, 6-7 November 2010 (Click on any of these to enlarge them)
I am unable to make any useful suggestions, but have details of other paintings with the same or similar flags. This painting, on a post card, is probably the same ship by possibly the same artist. Entitled "A Blackwall Frigate off a busy port" by J. Tudgay. 19th century. (Presumably John Tudgay) This painting has a red flag at the main masthead as opposed to the foremast on your painting. The flag might have a swallow tail and might have an emblem of some sort in the centre. I am not sure that they are justified, but I have doubts about the title. Is it a Blackwall frigate? I thought they had a slender hull, more like a clipper, and were merchant ships which would not have worn a Blue Ensign?
Another painting has two ships that have Blue Ensigns and Union Jacks with a red stripe along the lower edge. I have not seen the painting, which is in Liverpool Maritime Museum, but was sent the following description from the curator:
..."Painting signed by John Jenkinson. The accompanying description, not part of painting, reads 'Frigate with other shipping in the Mersey 1800.' The first anomaly, as the Union Flags incorporate the Irish saltire therefore must be post 1801. John Jenkinson 1790-1821 could, of course, depicted a scene from previous times, but this is unlikely, so I suspect the labelling to the painting is incorrect. The background landscape is definitely Liverpool. Other artists are showing the same buildings. The principal craft is ship rigged, sails reaching to top gallants on all masts. The starboard is pierced for ten cannon, four run out and there are four cannon on the upperdeck. A basic naval frigate configuration I would suggest. The sloop is showing ten cannon in total.
The frigate displays the Union flag with lower red border atop the foremast, the blue ensign also with red lower border is flown from the mizzen gaff peak. A blue pennant with St George's cross at the hoist flies from atop the main mast. Directly beneath this pennant is a triangular white flag with what looks like a Red 'O' inscribed upon it. This area is somewhat feint and in need of some cleaning so the 'O' could be anything I suspect. The sloop flies a similar bordered Union flag at its foremast top and the bordered blue ensign at its gaff peak...."
One suggestion is the possibility that they are vessels, shallow draught and speedy, formed by the Admiralty at the Governments edict to chase down the "blackbirds" of the slave trade, and have visited the Mersey to 'show the flag' as it were? Or have I got my dates wrong and abolition of this trade did not occur till later in the century. There was I believe a Royal Navy "attack" on the defences of the estuary to test their ability to ward off any infiltration of the French during Napoleonic times. Needless to say the defences were inadequate. Were these the vessels involved?
The person who had seen the Liverpool Maritime Museum painting and sent the description, also sent gifs of the two flags. The Union Jack, when saved out of the original email in which it was embeded has retained its proportions, but the Blue Ensign has become elongated. Actual measurements of the two images in the email are: Union Jack: 6cms x 3.5cms, Blue Ensign: 6.25cms x 4.5cms overall; canton 3.25cms long by 2.25cms at hoist, stripe 0.5cm.
David Prothero, 6-7 November 2010

Perhaps it was a case of a ship whose Red Ensign was in disrepair. The Flag Institute's very comprehensive summary of British and British-related ensign use -"The Colours of the Fleet"- made mention of ships being authorized to fly red-bordered white or blue ensigns when their red ensign was in disrepair. "´White Ensign´ with red border. Authorised about 1819 for use by merchant vessels whose Red Ensign had become much torn and is being repaired. The red border was to be 14 inches wide for ships over 800 tons and 9 inches wide for vessels under 800 tons" [page 70] and "Blue Ensign with red border. This ensign was permitted as an alternative to the White Ensign with a red border. See ´White Ensigns.´" [page 62]
Ned Smith, 12 November 2010

I wonder if the flags with a red stripe in the Liverpool painting might have been local/special/temporay flags for privateers?
Probably not Royal Navy.
1. Liverpool was a commercial port with no naval dockyard. I guess that naval ships would have rarely been seen in Liverpool.
2. Naval ships operating independently flew the Red Ensign. Even two ships in company would, I think, fly Red Ensigns.
Possibly Privateers.
1. Liverpool was well known at this time for its privateers.
2. One might think that a privateer would not have a Blue Pennant, but a non-naval ship was given permission to wear a pennant.
"In consequence of the very gallant defence of the ship 'Liverpool', Mr.W.Hill, master, against the American privateer 'Snap Dragon', on the 3rd of March, off Surinam River, I have thought proper to permit her to wear a pendant, during the time of my command on this coast, and to grant her a protection for her crew, during the said time. The commanders of His Majesty's vessels under my command are hereby required and directed to respect the same. Given under my hand, on board His Majesty's sloop 'Columbine', in the River Demerara, 16th March, 1814. R.Henry Muddle, Commander." [p. 444 "History of the Liverpool Privateers." Gomer Williams, William Heinemann, 1897, and Frank Cass & Co. Ltd. 1966.]
3. A particular class of privateer, known as 'hired armed vessels' might possibly have been allowed a distinctive flag.
"The 'Swallow' was not an ordinary privateer, or Letter of Marque ship, but an armed vessel, specially hired by Government, as will be seen by the following letter, addressed to Capt.MacIver by Mr.Huskisson :- 'Parliament St, December 7th, 1797. Sir, - I am directed by Mr.Dundas to desire that, on the receipt of this letter, you will put yourself under the orders of Capt.Lane, of His Majesty's ship 'Acasto', and obey such directions as you may receive from him, until the period of your arrival at St. Domingo, which you will immediately report to the Officer commanding His Majesty's Troops there, and obey such further orders as you may receive from him. To the Officer commanding the 'Swallow', hired armed vessel." [p.356, Liverpool Privateers.]
David Prothero, 15 November 2010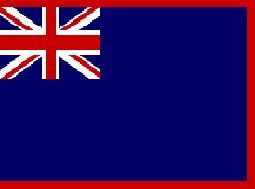 Speculative image by Pete Loeser, 22 December 2010
I just noticed something about the original blue ensign with red borders in the painting, it doesn't seem to have the red border on the hoist side. The border is only on three sides, if my eyes don't deceive me. Of course, if true, this doesn't change anything much.
Pete Loeser, 22 December 2010
---
10-59. Blue Ensign with upside down anchor

Some Speculation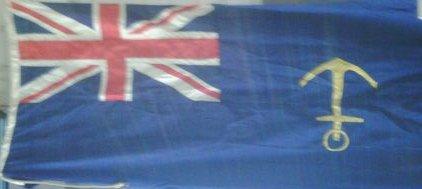 Image from Richie Leonard, 8 November 2010
[Image distorted and cropped on left fly - Ed.]
I am a member of a group who are restoring an old RNLI Lifeboat for display as local heritage item. We have been given numerous items to show in our displays and one of these is an blue ensign. It is basically the RFA ensign, but the anchor is upside down! I have contacted a friend who was in RFA for many years but he is not aware of this. Having read through your site, I have found many interesting facts on flags and the ensign in particular, but nothing that seems to mention this particular one (however, it could well be hidden amongst the wealth of information). Hope you may be able to help.
Richie Leonard, 8 November 2010
Our page on the Royal Fleet Auxiliary Service indicates upright and horizontal versions of the anchor are known, but not an upside down anchor. I wonder if this is a flag made in error?
Rob Raeside, 8 November 2010
I beleive the anchor has simply been sewn on upside-down. There was a similar error, perpetuated for quite a long time, which gave the Dutch East India Company flag the initials "AOC" instead of "VOC." This was simply the result of one flag having the white stripe being sewn in upside-down. I saw a similar error in the Iraqi flag, flying over the Iraqi Embassy in Harare, Zimbabwe, in 1984, where the order of colours was correct, but the stars were inverted. When I pointed it out to the Chargé d'Affaires, he was horrified. The flag had been made in the embassy!
Michael Faul, 12 February 2011
---
10-60. Unknown Joint Services Flag

Tentative ID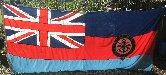 This flag has been moved to a more permanent location under the title "Possible manufacturer's variant of Chief of Defence Staff."
---
10-61. Strange New Zealand Flag

Positive ID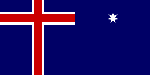 This flag was identified as a proposed flag for "The Kingdom" and has been placed in the FOTW permanent collection.
---
10-62. Mysterious Thames Barrier Flag

Positive ID

This flag has been identified as that of the United Kingdom's Environment Agency and is now located at its permanent location.
---
10-63. Black Elephant on Green/Yellow Field

Positive ID

This flag has been identified as that of the Oriental Club and is now located at its permanent location.
---
10-64. Phantom flag I (Greek)

Positive ID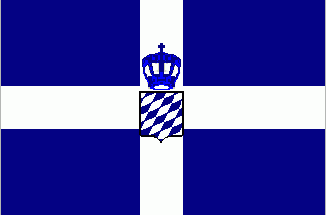 This Flag has been identified as the Royal Standard of the Bavarian Dynasty of the Kingdom of Greece.
---
10-65. Phantom flag II (Swedish)

Positive ID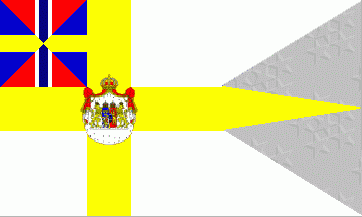 This flag is from a flag chart that had printing error showing a white field instead of blue by mistake in its first edition (corrected in later editions), and is actually the Swedish version of the Norwegian-Swedish Union Royal Flag (1844-1905).
---
10-66. Unknown Irish Fenian Flag

Some Speculation

This flag, while still not identified, has been moved to its own page at: Unidentified Irish Eagle Flag.
---
10-67. Unknown Iraqi Army Flag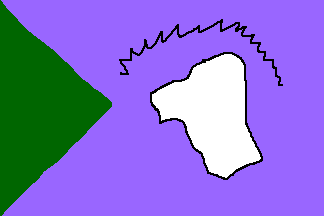 Speculative Image by Eugene Ipavec

An Iraqi army flag was shown in BBC News footage of a military funeral ceremony on August 12, 2010.t was lilac, with a green hoist triangle and a black-edged map of Iraq in the fly, a curved line of writing above it. I crudely reproduced it here. Does anybody recognize it?
Eugene Ipavec, 27 December 2010
---
10-68. Uzbekistan UFE

Some Speculation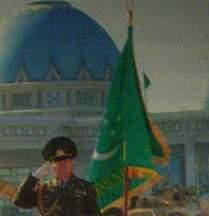 68a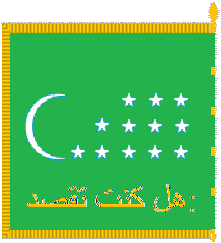 #68b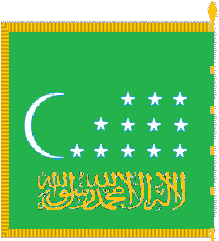 #68c
Photo #68a from Spiegel - Images #68b and #68c by Klaus-Michael Schneider, 12 May 2010
It is a squarish green flag with golden fringes at three sides. In the centre of the flag is a white crescent with an unknown number of stars. At the bottom end is a golden inscription in perso-arabic characters. So my images are mere attempts or in the best case reconstructions. I placed the same number of stars next to the crescent as being upon the national flag. I sent two variants of inscriptions: One [#68b] means "Uzbeskistan" (taken from Arab version of Wikipedia), the other [#68c] is a "shahada". I also have no idea, whether it is a president's flag or a mere rank flag of the army. My image is based upon a photo [#68a] displayed in SPIEGEL, no.21 of 2008, showing a trooping-the-colour ceremony in Usbekistan's capital. The man in the car wears an uniform and is probably not President Karimov. This item should be discussed.
Klaus-Michael Schneider, 12 May 2010
It should be noted that the same photo was captioned on USA Today as "Tanks take part in a military parade marking Turkmenistan's Independence Day in October 2007." It is almost certainly a Turkmen military colour of some sort, based on the Turkmen Army flag.
Miles Li, 23 July 2016
---
Anything below the following line isnt part of the Flags of the World Website and was added by the hoster of this mirror.
---
Bei fahnenversand.de erhalten Sie eine Vielzahl an günstigen Flaggen, Pins und Aufnähern, zum Beispiel: